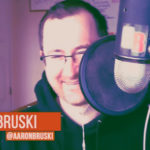 Joined: Feb 10, 2016
Last seen: Nov 29, 2023
I'm a high stakes fantasy basketball player and I've been working in fantasy sports since the turn of the century. Before opening Hoop Ball, I spent nearly a decade at Rotoworld running their basketball ops as we won the FSTA award for Best News and Analysis Site pretty regularly. I cut my teeth in the reporting world at ProBasketballTalk.com on the Kings relocation story, developing sources in Sacramento and around the NBA. In 2015 I was awarded the FSWA Basketball Writer of the Year award. I started Hoop Ball to help this industry evolve so content producers can have some long-term security and customers can get a better product.